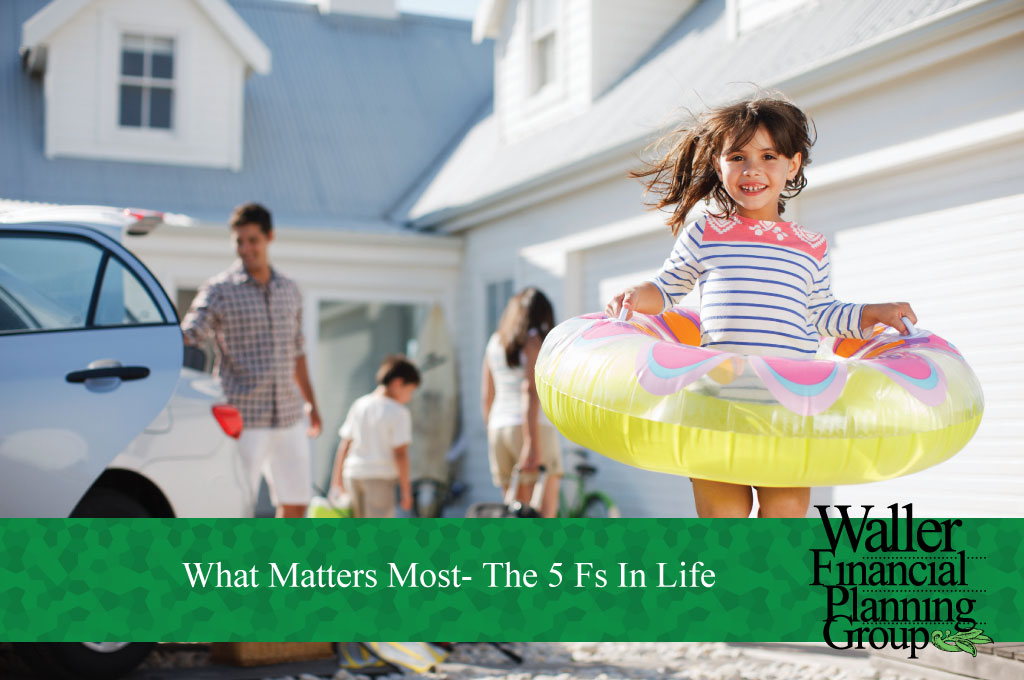 Jason Farris and I attended a conference hosted by LPL Financial. There were a range of topics covered: practice management and investment strategies, forecasting the future of the industry and motivational stories. I thoroughly enjoy these conferences because they create an environment that enables us to focus on running a business.
The theme of the conference was, "What Matters Most." There were a number of excellent speakers and presentations, but the message that stuck with me was delivered by Bob and Lee Woodruff.
Bob and Lee shared their story of how Bob was critically injured while reporting on the war in Iraq. Bob had recently succeeded Peter Jennings as co-anchor of ABC News' World News Tonight. Bob was embedded with the U.S. 4th Infantry Division when their vehicle hit an improvised explosive device. Despite wearing body armor and a protective helmet, Bob's injuries were life-threatening. Bob spent the next 36 days in a coma.
What really burrowed into my mind was how Lee talked about how she coped, not knowing if Jim was going to pass away or remain in a coma the rest of his life. Her message was to focus on what matters most, which for her were, "Faith, Family, Friends and Funny." They are Lee's four Fs, as she would continually refer to them. They are what held her together and kept her going.
In thinking about what matters most, I added another F to Lee's four. That fifth F stands for "Finance." While one's financial situation may not be as essential as one's faith, family or friends, it is important nonetheless. By properly constructing and seeing through a financial plan, one can focus on what matters most, and not worry about finance. This is at the heart of what Waller Financial Planning Group does, and I consider it a blessing to be trusted with the responsibility of ensuring our client's four Fs, so they will not have to worry about the fifth F.
Lee touched on this, as she acknowledged how little she thought about or even had the willingness to think about their financial situation considering the trauma that was thrust upon their family. Lee mentioned how thankful she was they had worked with a financial advisor and had developed a plan. She felt a burden was lifted off her shoulders, as it was one less thing she had to worry about and allowed her to focus on her family.
Bob and Lee's story resonated with me on many levels. At its core, it brings light to how essential it is to focus on what matters most. There are many things in life that we cannot control, but those we can, we should. Finances can be heavy burden if you are not careful. Creating a financial plan, developing an estate plan, or documenting your wishes, can allow you to focus on what truly matters.