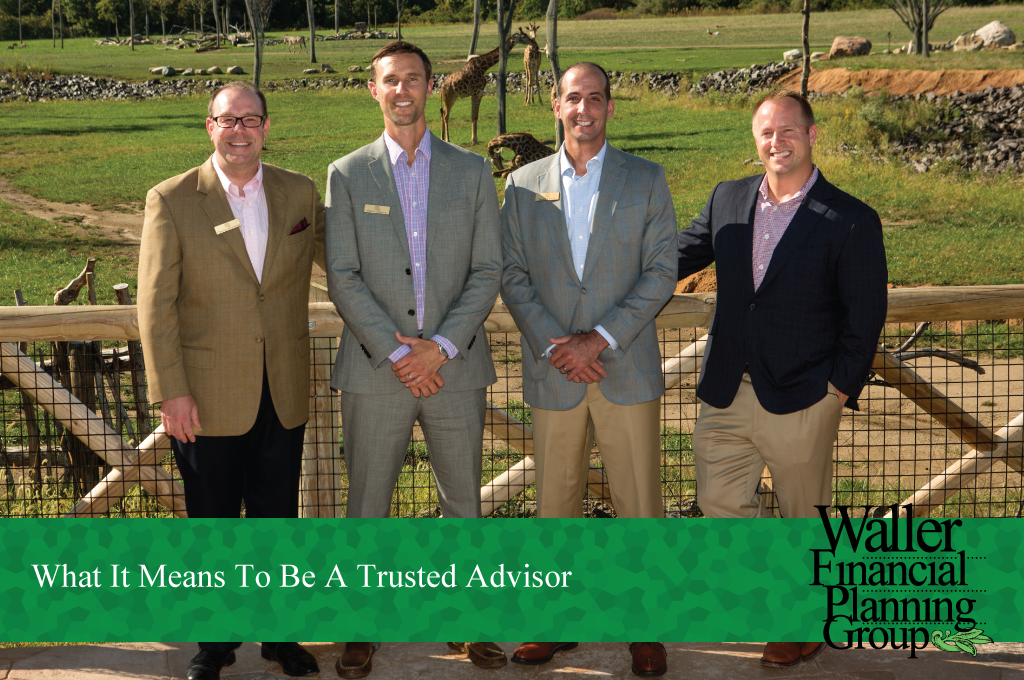 I was asked to speak on a panel at an educational symposium for professionals in the financial services industry. The topic was about being a trusted advisor. During this session, we discussed what being a trusted advisor means, the benefits and drawbacks, and how to position oneself and/or your business to be a trusted advisor. While there were numerous ideas and stories discussed, I am writing now to share what being a trusted advisor means to Waller Financial.
When someone hires us to help with their financial situation, it is not done lightly. They are taking a leap of faith that we will be able to provide guidance and long-term counsel to assist them in achieving their desired lifestyle and legacy. Because of this, it is important for the advisor to learn as much as possible about the client, which includes finding out about the people and causes that are dear to them. It is paramount that we fully understand their financial situation; the intent is to listen and learn with the objective of earning trust.
Once we hear and understand what matters most to a client, we can provide proper advice. Routinely providing sound advice, coupled with being reliable, increases our credibility. We talk about being reliable constantly. During our staff meetings, we discuss how our words matter and how words have an impact. If we tell someone we are going to do something, then we need to deliver. Yes, words matter, but the actions that occur because of what we say matters even more. As a company in the business to serve, we cannot forget to say what we will do, and then do what we say.
Having a relationship where we are viewed as being credible is essential. The more credibility we build, the more trustworthy we become; the more trustworthy we become, the more likely our ideas will be valued and our advice implemented. Our hope is to build relationships that enable us to share in not just the highs and lows of the markets, but more importantly, your life.
Being in a vocation where work matters is immensely rewarding. Our clients give us purpose. So, what does being a trusted advisor means to us? It means that we have been paid the highest compliment.