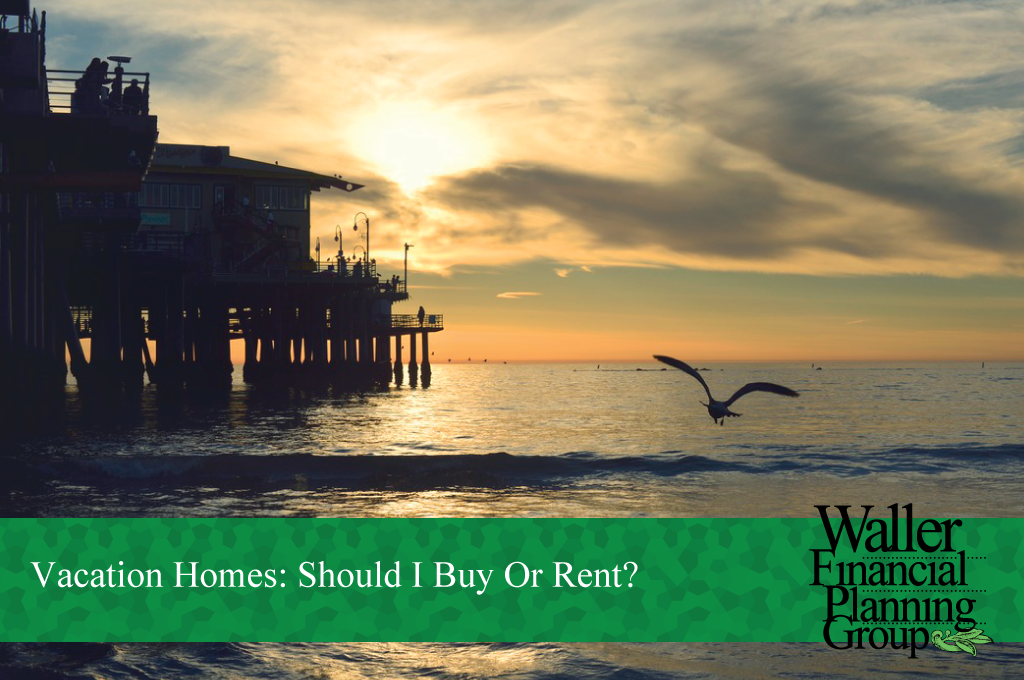 On various occasions, clients ask us whether it makes financial sense to purchase or rent a vacation home. The question seems simple on the surface, but there are more questions as a follow-up that we must ask. Consider the following pros and cons:
Do you enjoy traveling each year to different places? If so, owning a vacation home, rather than renting, may cause you to forgo other travel plans. You may feel obligated to spend time at the vacation home since you are paying for all the expenses associated with that property.
If you buy, will you pay cash or will you borrow? If you borrow, will you need to rent the property to help repay the debt? If you borrow, it is important to know the true cost of the debt. For example, Florida has no state income tax, but they do have documentary stamp tax when taking out a mortgage. Currently, that rate is $0.35 per $100 (or portion thereof). A $400,000 mortgage would have an additional cost to borrowing $1,400, besides the other standard closing costs.
If you intend to rent the property, be sure that the home can be used as a rental. Some condominium and homeowner associations have very strict rules for rentals. If you do intend to rent, be aware of all the association rules before buying.
Understand all of your costs. Current homeowners understand that there are many expenses associated with owning a home: property taxes, insurance, maintenance, repairs, utilities, association fees, etc. Obviously, these expenses exist when you purchase a vacation home, too. Be sure to budget for all of these expenses, when considering the purchase of a second home. A few additional pros of owning property include more stable housing costs from year-to-year, ability to rent the property to others for additional income, potential tax benefits and the ability to customize the space to your own taste.
If you are renting the property, be sure to take into account any taxes you will need to pay. Rental income is subject to federal and state taxes, but may be subject to other county or state taxes, especially for short-term rentals. Some pros of renting also include reduced liability, no yard work and no maintenance or repair costs.
When deciding whether to buy or rent, be sure to discuss with your financial planner before taking the plunge.