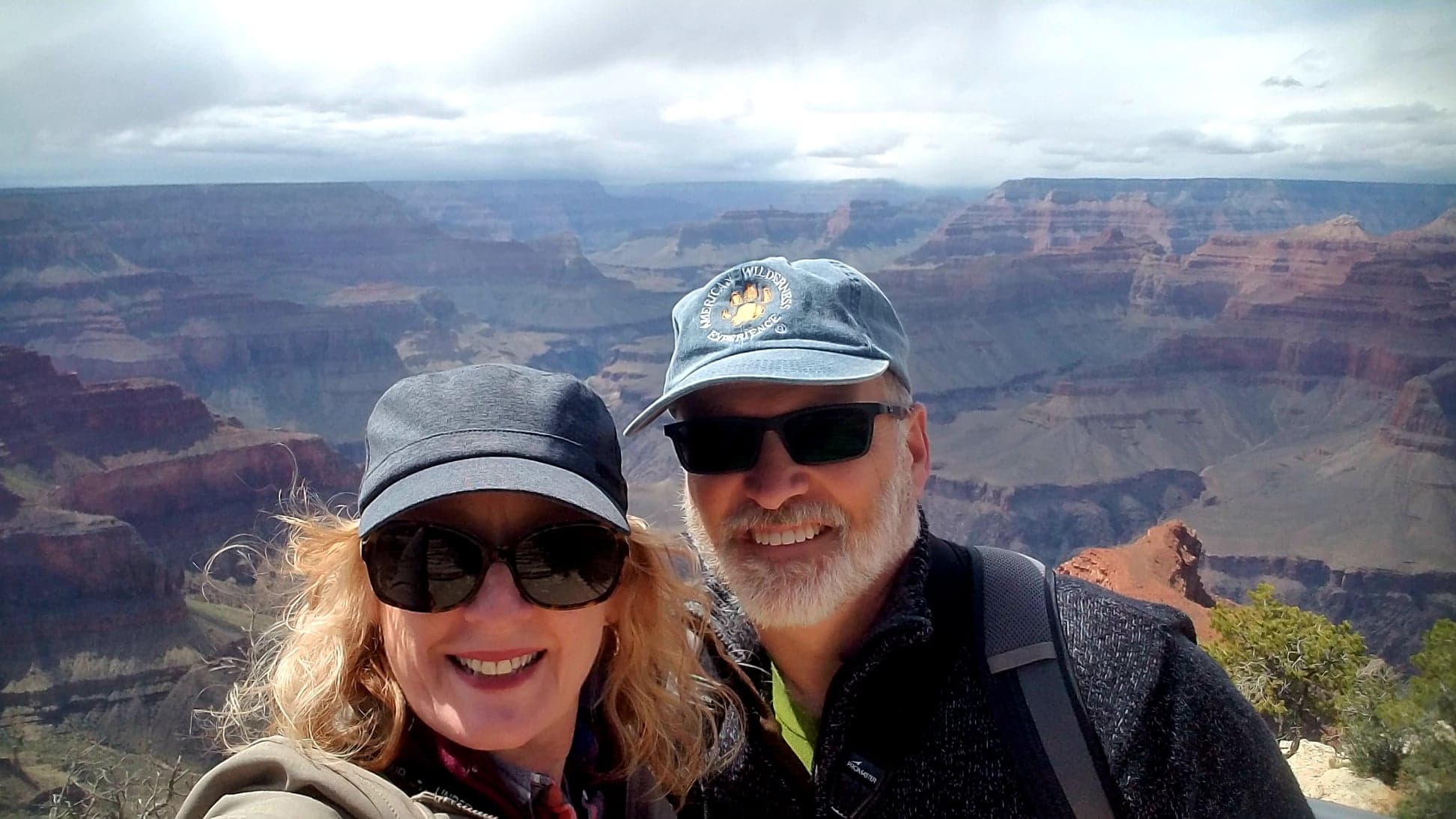 Sandy Vidosh and her husband recently went on a two-week road trip across the United States. Once Sandy finally made it back to the office, I caught up with her to ask a few questions about traveling out west and back.  I was curious about what her inspiration was and if the trip exceeded her expectations. Sandy offered some breath-taking photos of her travels and a few tips that got her through her adventures.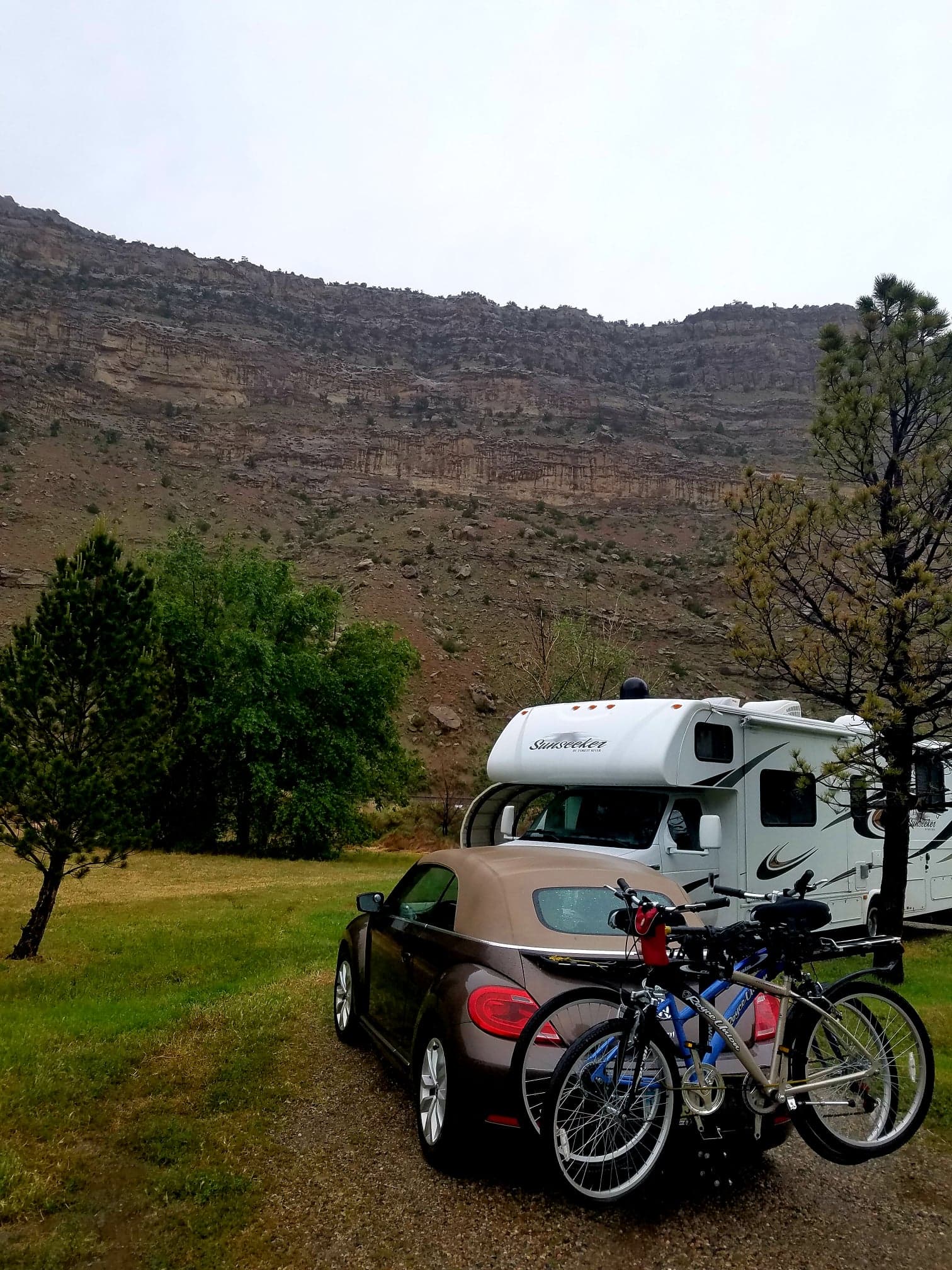 What was your inspiration behind going on a two-week trip?
It had always been our dream to travel out west in an RV after we purchased our first travel trailer back when the kids were young. Although we never made it out west, we did get to do a lot of traveling in it before selling it in 2009. Now that we are empty-nesters, we had rekindled the dream to travel again and take up camping once more and this time purchased a motor home in March 2018. Nearly ten years from when we sold our travel trailer, our dream became a reality.
How long did it take you to plan the trip? Overall, did you enjoy planning the trip?
John started in December 2018 planning and booking campgrounds. If you plan on going during peak season I would suggest starting at a minimum six months if not further out, as they do fill up. Since John was going to do ALL the driving of Tudie (RV-named after my Mom) and towing Harry (VW convertible Beetle-named after my dad), he took care of the details of planning. We both had decided what National Parks and additional site seeing we wanted to experience. John used a website called myscenicdrive.com, which was extremely helpful in the planning of how many hours we wanted to drive a day and places to visit. The average daily drive was anywhere from three hours to eight hours with a few exceptions due to weather and/or detours. We drove the RV approximately 4,102 miles and over 64 hours of drive time, not including our other excursions with Harry.
You traveled such a far distance in 17 days. Did you ever feel overwhelmed with everything you had planned?
We visited 13 states in 17 days – We camped at State Parks (our favorite), KOA's, National Parks and Private Parks and yes, a few Walmart and Cabela's parking lots. It was a lot to see in a short amount of time, but we would do it all again tomorrow if we could. With that being said, the next time we will slow down our pace a tad. Being organized but also flexible is key… Road conditions, detours, the weather and RV repairs are a part of the journey, and you need to take it in stride! We did drive through hail in Utah, blizzard like-conditions in Vail, Colorado, and on the last day, we drove from Indianapolis to Columbus staying 30 miles ahead of the devastating tornadoes in the Dayton, OH area.
Memphis, TN – Meramec State Park (our daughter & granddog visited us)
Oklahoma City, OK – Lake Thunderbird State Park & Oklahoma City Memorial
Roswell, NM & Albuquerque, NM – Area 51 (well sort of) & Sandia Tramway
Winslow, AZ – Stood on the Corner of Winslow Arizona – Meteor Crater, Petrified Forest, AZ
Grand Canyon, AZ – South Rim
Sedona, AZ – The Chapel of the Holy Cross, The Vortex
Bryce Canyon National Park, UT
Canyonlands National Park, UT
Capital Reef National Park, UT
Arches National Park, UT
Leaving OHIO – KY, TN, AR, OK, TX, NM, AZ, UT, CO, KS, MO, IL, IN – Back home to OHIO
Traveling across the country requires planning; do you have any tips for people who want to plan a similar trip?
Planning Tool – com (download it and or print it for times you don't have Wi-Fi)
Travel during the day to enjoy the VIEW
Arrive at your destination before DARK
Travel during the spring or the fall to avoid the summer crowds and the heat if applicable
Sign up for Sirius XM Radio, have books/podcasts downloaded or CD's
Take a Road Atlas; your GPS can and will FAIL you.
Be prepared with a CB radio, weather apps, and or tune to the stations listed along the road for alerts
Purchase a National Park Membership
Journal daily on the drive of the sites and the people you meet
ENJOY the journey to your destination!!!
Backpack for water, hats, scarves, gloves, rain jacket, sunscreen, snacks, hiking poles
Comfortable walking shoes/boots with GOOD socks
Dress in layers
Utilize the Park's Shuttle Service! Parking is scarce, plus it's a bonus when you get to meet new people!
Be sure to stop in the Visitor's Centers even if there is a line. The Park Rangers will personalize your visit given your physical abilities & time allotment. Remember to ask what their personal favorites are to see!
The weather in the spring can change quickly, don't get discouraged, wait a little bit, as it will change and the crowds will thin out!
Take portable power banks and long charging cables (if you use your phone as your camera)
Use the Airplane mode to save on your battery usage with your phone/camera while taking pics
Make sure you have ample space on your phone storage using SD cards, or the cloud
Take pictures of signs and shuttle stops as you are entering or leaving locations-trust me it helps!
As silly as a selfie stick sounds, they are quite useful in National Parks, and you aren't alone!
You and your husband have been empty nesters for a few years now, how was it taking a solo trip with your husband for two weeks?  
JOYFUL! It was a practice run for our retirement years, and we PASSED!  It would have been nice to have experienced it with the kids, but both of us agreed that they would have been too young to have appreciated and remembered the AMAZING places we visited!  We also left our adopted Pitbull, Ruger home with our son, which was a good decision. Many people had dogs, and of course, we love them, but it would not have been fair to Ruger to have left him in the RV alone for much of the trip and would have created additional stress for all of us.
Now that you have returned to Ohio, what is your overall reaction from the trip?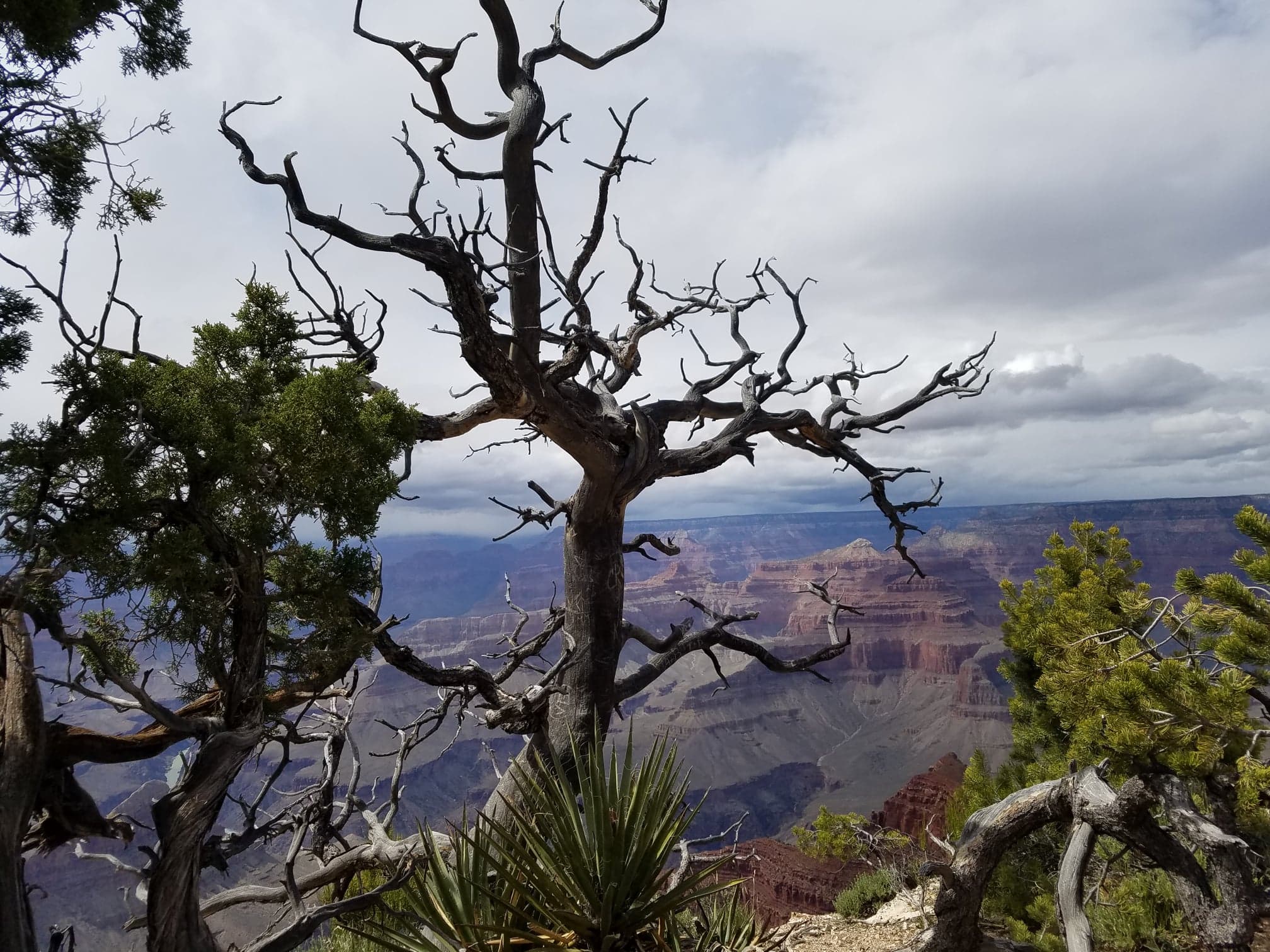 WOW, WOW and WOW – We feel very blessed to have had the opportunity to get the time off work and to have such a wonderful means of transportation, Tudie and Harry were AWESOME! We continue to look at the pictures and are just in awe of our wonderful country and its marvelous beauty. We met people from all over the world and even in the Columbus area who checked off their bucket lists to come to America to see the Grand Canyon every year. We both had a sense of American PRIDE that over five million people visit the Grand Canyon! The BEST way to see the USA is on the road and in an RV… there are so many things to see and people to meet!
Do you have any travel plans for the future in the RV?
We will be weekend camping warriors for the rest of the year mostly at state parks, as we enjoy the space allotted, the trails and the views. We are looking at taking Tudie and Harry across the border into Canada. However, we still need to fill up our U.S. Map… so our next big trip out west will be visiting more National Parks like Mount Rushmore and so much more!