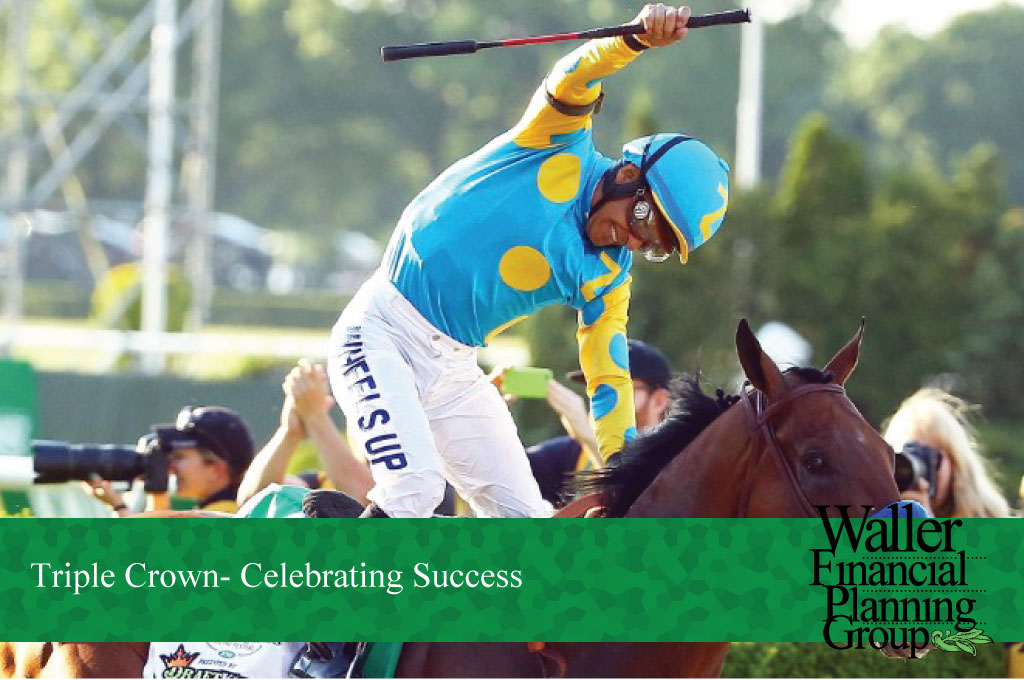 Saturday evening Victor Espinoza mounted American Pharoah (yes this is the correct spelling) in pursuit of Thoroughbred immortality. The 3-year-old colt was one victory away at Belmont Stakes from winning the Triple Crown – considered a Thoroughbred racehorse's greatest accomplishment. While American Pharoah was the favorite, seven other horses bid to not make this day historic. Though American Pharoah was a little slow out of the gate, he essentially led from gate to finish. The crowd at Belmont Park, in Elmont, New York, roared as American Pharoah approached the finish line – bringing the 37-year-long drought of a Triple Crown winner to an end.
I did not witness history in Elmont, New York, as I enjoyed viewing the event at home with family; however, my sister-in-law, Whitney, did her very best to bring all the excitement of the race to my living room. Cheering and screaming for the entire two minutes and 26 seconds – you would have thought her entire life savings were wagered on the straight superfecta. As Victor Espinoza pumped his fist in victory, Whitney beamed with joy.
Whitney reminded me that celebrating success is fun. Taking a moment to enjoy the achievements of others, and yourself, is not only satisfying, but important. Acknowledging achievement can reinforce future success:
Increases Motivation – Acknowledging the success of others, and yourself, can inspire you to continue to pursue your goals. Don't be discouraged when others succeed; celebrate their success and learn from it.
Momentum – If you can accomplish one goal, you can achieve the next and so on. Continue to set measurable goals for next week, next year or even the next five years. (A financial planner can assist you with your financial goals, too!)
Persistence – Recognizing that you have been successful helps you avoid feeling discouraged when a setback occurs. Learn from your mistakes and remain positive.
These lessons hold true in financial planning, as well. While there are circumstances beyond our control, which impact us financially, there are many which we can control or influence. Let's take the time to celebrate our financial success in hopes that they spawn more prosperity in the future.
What milestone will you achieve in the near future? Will you become debt free? Properly mitigate risk exposures? Start your child's education account? Contribute the maximum amount to your 401(k)? Implement your estate plan to ensure your wishes are executed?
Not all of us will gallop into the history books or join a distinguished group of Triple Crown winners, but we all have achievements in some form, no matter how big or small they are. Take a moment to enjoy the successes of others and yourself. Your future just may depend on it.