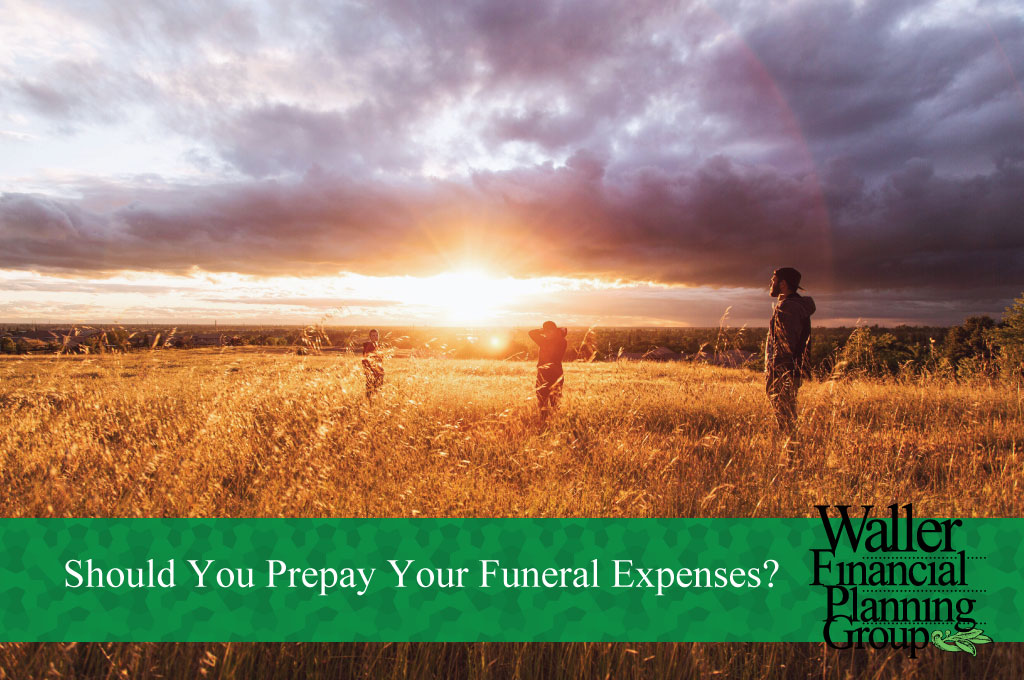 Given the financial nature of the decision, we have been asked numerous times if it makes sense to prepay funeral expenses. Candidly, thinking about one's funeral is not a high priority on many people's list. Our firm thinks of planning funeral expenses as an extension of estate planning. We explain to people that the financial decision related to prepaying funeral expenses is economically neutral; you are spending money today to purchase future goods and services, but you are paying today's cost. You lose the "opportunity" to have a return on your money.
For the last 35 years, The Foresight Companies, LLC, tracks the annual inflation rate for funeral services. Inflation rate has been almost 4.3%, while the overall inflation rate, as measured by the Consumer Price Index, has been closer to 2.9% per year. The cost of funeral services has been about 50% higher than the general inflation rate. If, instead of prepaying funeral expenses, you invest the money, you could potentially earn more than 4.3%, but that would entail taking investment risks. Conversely, you could hold the money in your bank account, but it is extremely unlikely you'll earn anything near 4.3%. The reason we refer to this as "economically neutral" is the uncertainty of what you could have otherwise earned on the money coupled with the history of funeral expenses increasing at a much higher rate than general inflation.
There is not an economically compelling reason to prepay your funeral expenses, but we still strongly encourage people to do so. Why? Because the true benefit of prepaying funeral costs is not related to money, but instead, not burdening your survivors with your wishes, and how you want your life to be celebrated.
If you want to get technical, funerals are for the living. They are a time for grieving, goodbyes, and a celebration of your life. For those closest to you, your passing will be an emotionally difficult time. This period of grief is compounded by the burdens of taking care of your funeral arrangements. Survivors have told us many times about the stresses related to making arrangements. They worry most about whether you will be happy with their decisions. This makes saying goodbye much more difficult. We are advocates of prepaying funeral expenses, because it is the catalyst for planning your funeral; this is a significant benefit to those you love.
Most people do not want to think about their own death, let alone planning it, but doing so removes a burden from those you love. Planning your funeral can be general or quite specific. The more you plan ahead of time, the easier it will be for your loved ones. Planning involves deciding your funeral service, and if you want to be buried or cremated. You can plan other events: the viewing, whom you would like to conduct the service, pallbearers, eulogies, prayers, readings, music, etc. Although it might be troubling to think about, it will be far easier for you to write your obituary than to ask a loved one. Planning your funeral is far more important than prepaying it. However, planning rarely happens unless it is in combination with prepaying.
When entering into such an arrangement, make sure you are dealing with a reputable company, as you are entering into a contract. As with any contract, you need to understand the terms. Ohio law governs prepaid funeral expenses. The funeral home will either use the funds from the prepayment to purchase a paid-up life insurance policy or place the funds in a special trust fund.
Consider these points before signing a contract:
Is the contract revocable? i.e. – can you cancel the policy and get a refund?
What happens if the funeral home goes out of business?
Does the contract have price guarantees?
What happens if you move out of the state?
You need to remember that not every cost can be accounted for. Many times, third-party costs are not included in the prepaid funeral packages. As with your other important documents, you need to make certain whoever is handling your affairs after death has your instructions, including a copy of the prepaid funeral arrangements.
We convey to people that prepaying funeral expenses is not a financial decision, but instead, a gift you give to your survivors. You take a burden from them, thus allowing them to celebrate your life without being troubled about what you would have wanted.