What important money lesson did you learn from your dad?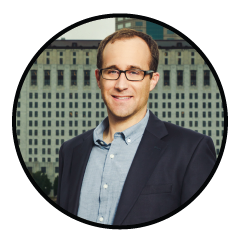 Piece by piece, brick by brick, everything follows a process.  If you create a plan and stick to it, especially when circumstances get tough, good things will happen.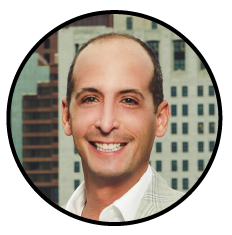 An important lesson my father impressed upon me was the importance of adding value to any organization your part of, whether it's a company, team, family, neighborhood or society.  One should always strive to be a part of the solution and be a positive contributor no matter your position among the group.  I'm reminded of this lesson often and continuously attempt to incorporate it into my professional career. I always remember those who add value will have more opportunities for success.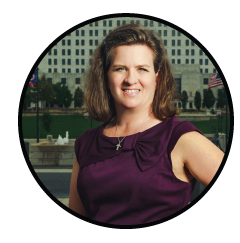 Use credit wisely and always stay on top of whatever debt you have.  Both can get out of control very quickly.
Keep your "bottom line" close to the vest.  It is no one else's business what your income/expenses are.
If a conversation is going nowhere (whether about money or not), there is no need to continue the conversation.  Change the subject or move on.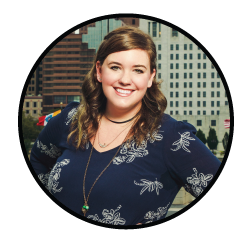 The first money lesson I learned from my dad was always to save money. From an early age, he has always encouraged me to put money away. I still remember going to the bank for the first time with my dad to open a savings account. I was probably 10 years old and I had $200 to put in my new account. I thought I had so much money back then.
Both of my parents have been big on not using credit cards. Ever since I can remember, my dad has used a cash-envelope system. He separates everything for bills and future expenses, so he knows exactly where everything is going. While I don't use this exact system, it has taught me how to separate my money between paychecks.
Aside from learning how to save money, the best lesson my dad ever taught me is only spending cash when traveling. This will avoid overspending, and as a 29-year-old traveler, that is exactly what I need.
What is a favorite memory with your dad?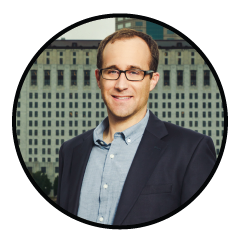 There are simply too many to pick just one.  When I think of my dad, I think of a firm and resolute man who had his priorities straight.  As diligent as he was with his career, he doubled that effort after 5 pm with his boys each day. He taught us both many practical lessons!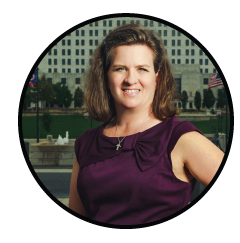 As a youngster,
Holding his big hand at church (mom was always holding the other one  J )
Sitting under the hood of whatever vehicle he was working on just to spend time with him.  As a result of what I learned while "helping", I do a lot of my own regular vehicle maintenance to this day.
Waking him up if he was napping on the couch.  If I whispered (you know, trying not to startle him), he would jump sky high.
When he wanted/needed my attention, he has a whistle that is distinctly mine, and it goes back as far as I can remember.  To this day, we could be in a crowd of thousands, and if all was quiet and I heard "my" whistle, I will come running.
Chocolate milk – he always drank chocolate milk with supper.
I was that typical "don't want to cooperate" teenager.  My dad hung with me through it all.  Corrected me when needed, supported me from behind the scene (anything else made me VERY uncomfortable), taught me life lessons and, by example, showed me how to be a good person– I am and will ALWAYS be his baby girl, and he will ALWAYS be my hero.
As a father, is there a specific lesson you want to pass on to your children?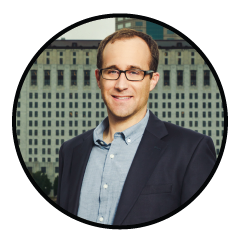 I have five:
You cannot serve two masters.  Buy up time with your family.
You have to prioritize your life and make reasonable choices.
Be a good steward of your earnings and talents.
There is a difference between "needs" and "wants."
Take care of your mother.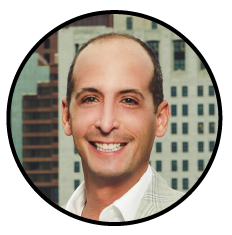 An important financial lesson I hope to pass on to my sons is the power of compounded interest.  Albert Einstein is said to have called "the power of compound interest the most powerful force in the universe."  Who am I to disagree with Albert Einstein?  I hope my boys recognize the importance of saving early and realize life's journey is more enjoyable when you're not hauling around the baggage of poor financial decisions.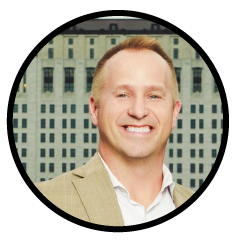 I love being a dad.  Sure, there are times that I get frustrated when the kids are fighting or not listening, but those pale in comparison to the joy they bring – wresting on the floor, watching a movie, building Legos, taking them to practice, stealing their candy, and seeing them succeed.
My oldest was born three days before father's day in 2006. This year, he will turn 13. Lately, we have been discussing life lessons and expectations we have of him, and he of himself. We talk about how important it is to treat people with kindness, listening to others actively, and being helpful.  We talk about learning from experience, and how I have learned far more from my failures than my successes. It's important to be bold, take risks, and make mistakes.  We talk about there is absolutely no substitute for working hard – you are not entitled to anything; you must earn everything.  Education is a must, as it is the key to where you will go.  Education is not just a degree, but instead, it is a skill set that enables you to be a contributor to society, regardless of vocation. Strive to be the best version of yourself.
Another reason I love being a dad is that my kids have an incredible mom.  She helps me be better a better dad.  She helps me understand the importance of being present and accountable.  It is not easy being a parent, and it's even harder when you don't have a teammate.  So, an extra tip of the cap to all the parents out there parenting by themselves.  A single parent raised me, and I was not the easiest kid.  I recognize how hard that had to be and it motivates me to be a better dad.
I am fortunate to get to do the work we do and grateful for the people that have come into my life.  There are so many things that I have learned from our clients, many of which are tremendous lessons about parenting and being a father.
Learn to enjoy the small moments with family because they will be gone too fast. So, braiding my daughter's hair, teaching basketball, bedtime stories, tractor rides, and yelling over loud music for my oldest to put his soccer shoes back on because he is smelling up the car are just some of the wonderful things that I get to do because I am a dad. And I love it.