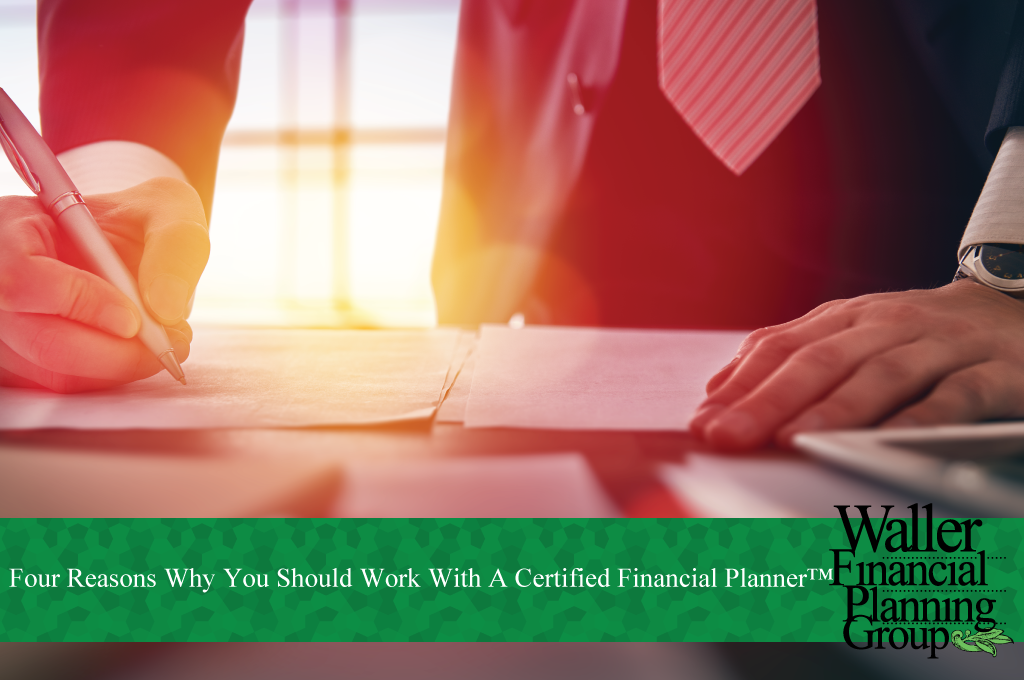 In today's world, consumers are bombarded with a limitless amount of financial planning titles such as Investment Advisor, Wealth Planner, Financial Advisor, Financial Planner, and much more. All of these terms are designed to explain someone who can help with some part of your financial life; however, it's important to look deeper than just a "title." It's essential to look for someone who has the credentials and expertise to help with holistic planning. One designation that stands out, and has become the gold standard in the financial planning world, is the CFP® designation, which stands for "Certified Financial Planner™." Here are the top four reasons to consider a CFP® professional:
Education: the individual must have a Bachelor's Degree from an accredited U.S. college or university or its equivalent from a foreign institution. In addition, one must complete an advanced college-level course of study approved by the

CFP Board of Standards

, a self-regulating organization for professionals using the designation. The course of study covers subject areas such as, but not limited to, income tax planning, investment planning, retirement planning, college planning and estate planning.
Experience: the candidate must complete at least three years of full-time practical experience related to financial planning.
Examination: a candidate must pass the CFP® Certification Examination. This test is a rigorous and comprehensive exam that covers all of the topics completed through their education. It is administered over two days, for a total of 10 hours. Candidates are expected to correctly apply one's knowledge of financial planning to real-world examples and diagnose a multitude of financial planning issues. The pass ratio for the exam in March 2017 was 62.2%.
Ethics & Rules of Conduct requirements: CFP® professionals are required to abide by the CFP Board's Code of Ethics and Professional Responsibility, as well as its Rules of Conduct. In order to maintain the designation, one must follow these sets of required documents that outline the practice and ethical standards. Each year, a CFP® professional is required to agree to uphold the principles of integrity, objectivity, competence, fairness, confidentiality, professionalism and diligence in order to maintain their certification.
By selecting a CFP® professional to help with your financial affairs, you can be assured they are required to put their clients' interests ahead of their own at all times.  In addition, they will provide their financial planning services as a "fiduciary" – acting in the best interest of their financial planning clients.