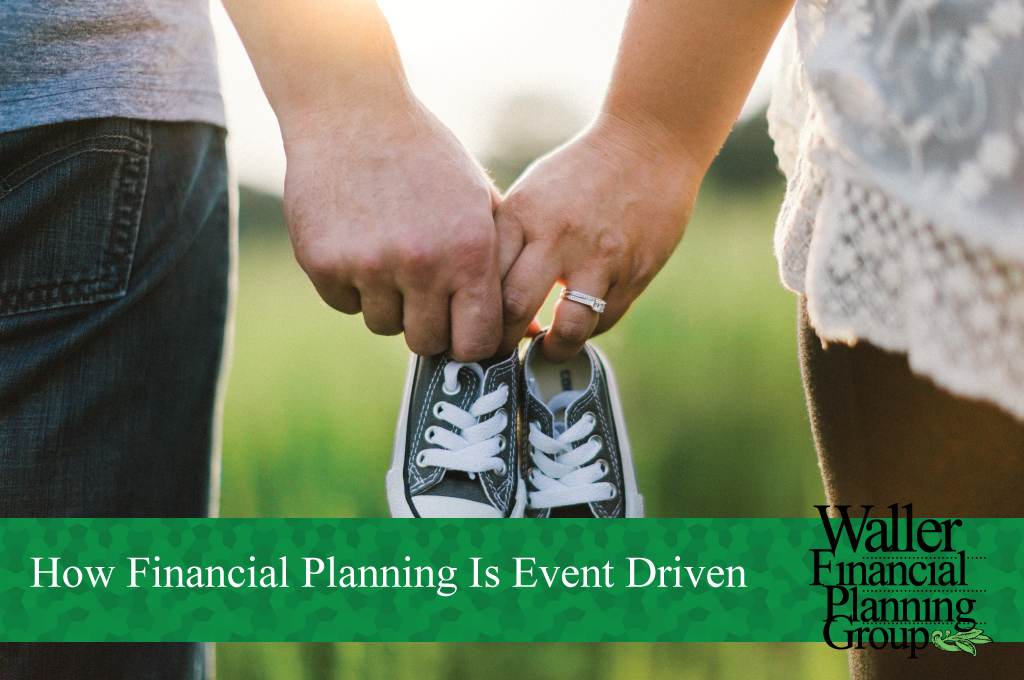 Last month my wife Abby and I celebrated our son's first birthday with family and friends. It was a blissful day filled with the customary happenings of a first birthday – smash cake, hundreds of photos and dreadfully large toys to bring home.
Reflecting on the first twelve months of Gus's time in this world has supplied numerous memories I will always cherish. All the "dadas," diapers and smiles, it hit me that last year went by extremely fast. So fast… I started to worry. Did I get everything done? Did I address many of the financial planning aspects of having a child? The first few months were such a whirlwind, Abby and I might get a pass.  But, Gus is now a year old!  As a financial planner, I am well past any acceptable time limit of getting my rubber duckies in a row.
Good news – my Certified Financial PlannerTM certificate can remain hanging on the wall. Fortunately, many of the financial planning concerns with having a child had been addressed (apparently a lack of sleep can affect your memory). Luckily, Abby and I are good record keepers and maintained copious notes; therefore, our worries were quickly abated.
While everyone's personal list is different, here are five items that I needed to review:
5 Items on Jason's Almost Forgotten To-Do-List
Re-evaluate Life Insurance Coverage

Forecast new expenses
Determine if death benefit is still appropriate

College Funding Plan

Calculate how much we need to save each month
Determine the best investment vehicle

Revise Estate Planning Documents

Gus needs to be added to our documents
Confirm we are still comfortable with potential legal guardian

Income Tax Consideration

Inform accountant of dependent
Record childcare expenses

Update Goals

How quickly will we outgrow our current home?
The celebration of Gus's first birthday, and my minor panic attack, serve as a good reminder, financial planning is often event-driven. While it does happen from time to time, rarely does an individual randomly decide today is the day to engage objective advice from a financial planner.  Usually there is an event – a catalyst – which evokes one's desire to engage in financial planning.
Life events can be personal experiences, or you may witness the circumstances of a friend or family member. Many of these catalysts are joyous occasions; such as starting a family, getting married, buying a home or receiving a promotion at work. Regrettably, some life events can also impose a great deal of stress – losing a loved one, caring for an aging parent or divorce.
One aspect of financial planning is helping those through life events; however, the value of financial planning is helping those prepare for life events.
If you or a loved one is considering hiring a financial planner in the future, please contact us to find out how we can personalize your experience.