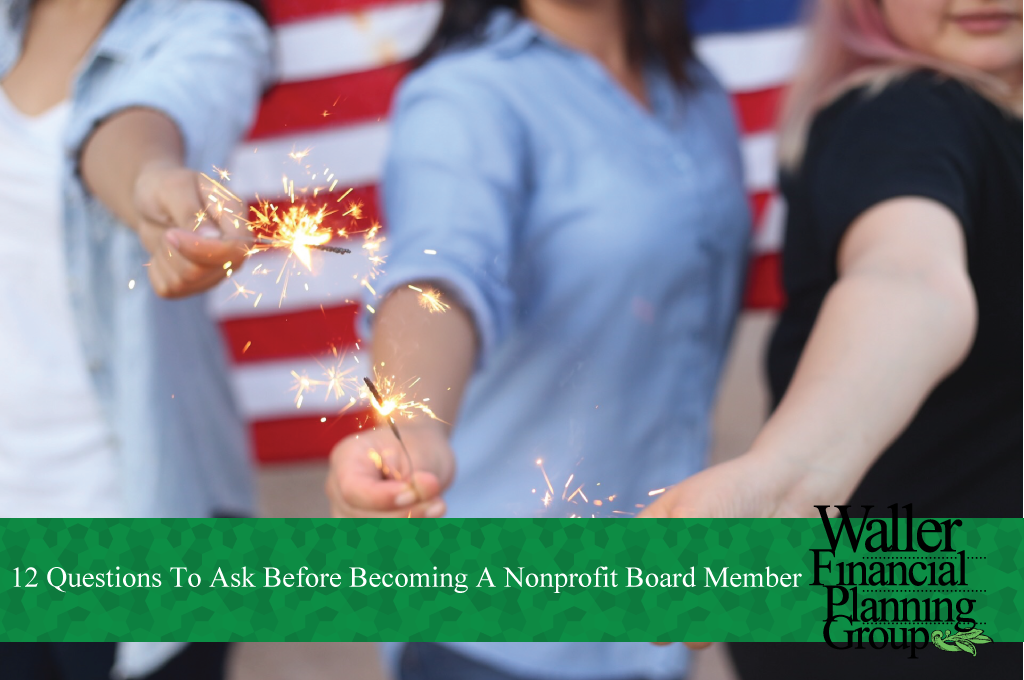 Serving on the board of a nonprofit organization is quite fulfilling; I know this because I am currently a board member of a few organizations. I have been asked numerous times what one should know about serving on a board, and what they should consider before applying.
Before I get into the questions, one should know a little bit about why board members are so important to an organization. The board members of a nonprofit serve as its governing body. As a board member, you are responsible for guiding the organization toward fulfilling its mission. You are accountable to make sure there are sound legal, financial and ethical policies in place. You assume a fiduciary role in that you become responsible to act in the organizations best interest. These are serious responsibilities, so board members must be committed to the organization. To help guide a person's journey, I came up with the following questions to ask yourself before committing to this role:
Are you passionate about the mission?
What qualities would you bring to the board?
Why did the board invite you to join them?
What do you know about the organization?

What is its legal form?
Is its charitable registration in good standing?
Are there any pending legal issues?
Ask to review the board's strategic plan.
Ask to review the previous year's board meeting minutes.

What is the organization's financial condition?

Ask to review the board's financial statements.
Review the board's annual report.
Review the organization's tax return (990).

How does the board define its role, and the respective roles, of its committees?
What are the organization's expectations for board members?

What characteristics do they look for in new board members?

What is the time commitment of a board member?

How often are meetings?
What time are the meetings, and where is the location?
Can you attend meetings other than in-person?

How long are the board terms?
Does the organization carry Directors' and Officers' liability insurance?
Do you have any conflicts of interest?

What is the board's conflict of interest policy?

Generally, fundraising tends to be a very important role for board members. What type of financial commitment is expected?
Serving on a board of a nonprofit is immensely rewarding. You gain valuable perspective, develop and hone skills, and grow a network of professionals that will serve you well. Not to mention that you will make new friends while making a difference in the lives of others in a community you care about. In my experience though, you have to have the personal commitment to the mission, and the ability to dedicate sufficient time, energy, and financial resources to the organization for it to be a good match. If it is a good match though, you will be amazed at how much fun you will have and how rewarding it is to know you are making a difference.